"I would like to send out a HUGE Thank You to Peaceful Product! I first purchased a blanket for my daughter and after noticing a drastic change, I ordered two more blankets for other family members. I find myself talking to other parents about how the blankets have made a change in my families life. I will order myself a blanket the next time I need to place an order. In regards to ordering: I found ordering to be extremely easy. I sent a text of what color and weight I was wanting, received an invoice in my email and next thing I know…my package was at my door!!! THANK YOU PEACEFUL PRODUCT!!!!!"
Kim W.
"I bought it for my fiance for Christmas who had forgotten he had made a Facebook post about these blanket back in September. He was most pleasantly surprised. He has commented that it feels like being hugged by me when sleeping with it. I would recommend you to other who has autism or something similar."
Morten Nyrup
"My daughter loves her blanket!  It seems to be very calming and she turns to it fairly often to feel better.  I feel happy that I decided to get one!  Thank you so much for handling it so quickly!"
Jessica
"I just wanted to extend another HUGE THANKS for making Lydia's blanket and just for being so kind and understanding!!! What a HUGE difference in Lydia's sleeping at night!!  She falls asleep faster and stays asleep all night!!!!"
Mary
"Very fast shipping, excellent quality product and most of all, my son loves it!!!"
Charlotte 
"I have a long history of battling insomnia. Lately, I have been having, even more, problems sleeping following a series of life traumas and increased anxiety. My therapist suggested trying a weighted blanket. I had previously heard of weighted blankets as calming options for people on the Autism Spectrum. I never knew they have a variety of other uses.
What a revelation!  After posting on Facebook, to friends inside and outside the disability community, looking for local resources to try a weighted blanket, several friends chimed in that they too thought these blankets would be helpful for them. Some even said they were using one without realizing it—heavy comforters were their preference all year. One friend, who runs an Autism Center, connected me with some online options for buying weighted blankets and making your own. Another connected me with Christie at Peaceful Product. These chance connections via social media have changed my life! Christie of Peaceful Product is local and offered me several weights of blankets to try as I was hesitant to commit to the investment without knowing if the blankets would help me—though I had a feeling they would. I stopped by the same day to pick up the sample blankets. I later learned she also makes hospital-grade weighted blankets for use in doctors offices and dentists."
Aimee
"Purchasing my weighted blanket from Peaceful Product was the best thing I have ever done. I explained what I wanted and she found a way to personalize it just for me. I requested a bigger heavier blanket and she helped me figure out just what I needed while at the same time making sure I wasn't asking for more than what I would use, to make sure that I was not going to waste money. I suffer from PTSD with anxiety and depression and having this blanket has changed my life. It is literally like a soft calming hug in a blanket. Whenever I have anxiety…which is most of the day…I pull my blanket over me or wrap myself up in it and I can feel my stress and tension start to go away. I can feel myself and my body calming down instantly. It usually takes me an hour to fall asleep but if I bring my blanket to bed I am fast asleep in about 10 minutes and it helps me sleep peacefully. Anytime my friends or family come over the first thing they do is grab my blanket, I might just have to get a few more just to have for guests! It is nice to have a custom comfortable blanket that takes my anxiety away and I'm not going to lie, I am kind of addicted to it!"
Amy S.
"I just had to send this to you. Our Bichon has especially fallen in love with my blanket. He heard a loud bang and crawled under my blanket. I set up two blankets on either side of him to help take some of the weight off so it isn't too heavy, but he has fallen asleep and stopped shaking within 5 minutes, which normally takes him hours to do. I am thinking about measuring their beds and having you make one for each of them after our taxes come, because they love laying on and under my blanket."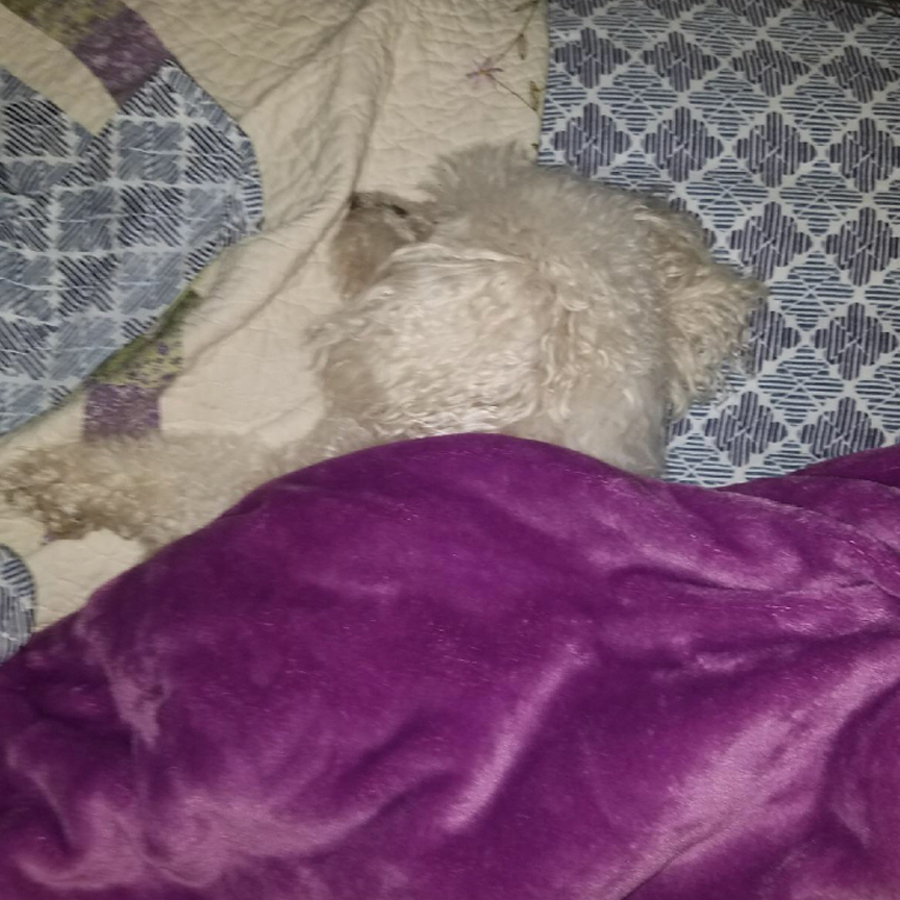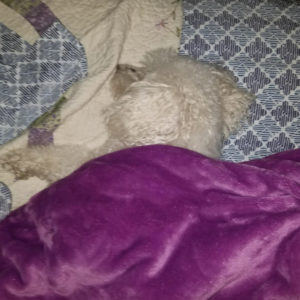 Great quality. Easy to work with. Fast turnaround!
Thank you for helping me with selections: weight and two different fleece designs. My son loves it. Says his blanket hugs him all night.
Stacy R.
We have been using the weighted blanket for over a month with our youngest child who has autism , and I wish I would have discovered it years ago. Within 30 minutes of covering her up she is asleep or extremely calm. It is worth every single penny and more. We will be trying out the weighted lap pad next.
Becky P.
I just got a weighed blanket for Christmas … I may never get out from underneath it.
Andy S.
My daughter is in love with her blanket! Going to 10# was perfect. I love the fast turn around time and your recommendations! Beutiful work! Professional! Just blown away with everything! Thank you Christie! Can't wait to see the benefits with my daughter.
Jennifer R.
Easy Ordering
Order our weighted blankets, lap pads, or throws online through our secure checkout system. We'll ship stress relief right to your door.
– First –
choose your product
– Second –
choose your fabric design
– Third –
choose your weight